FJK 073
Jordaens Jacob
(1593-1678)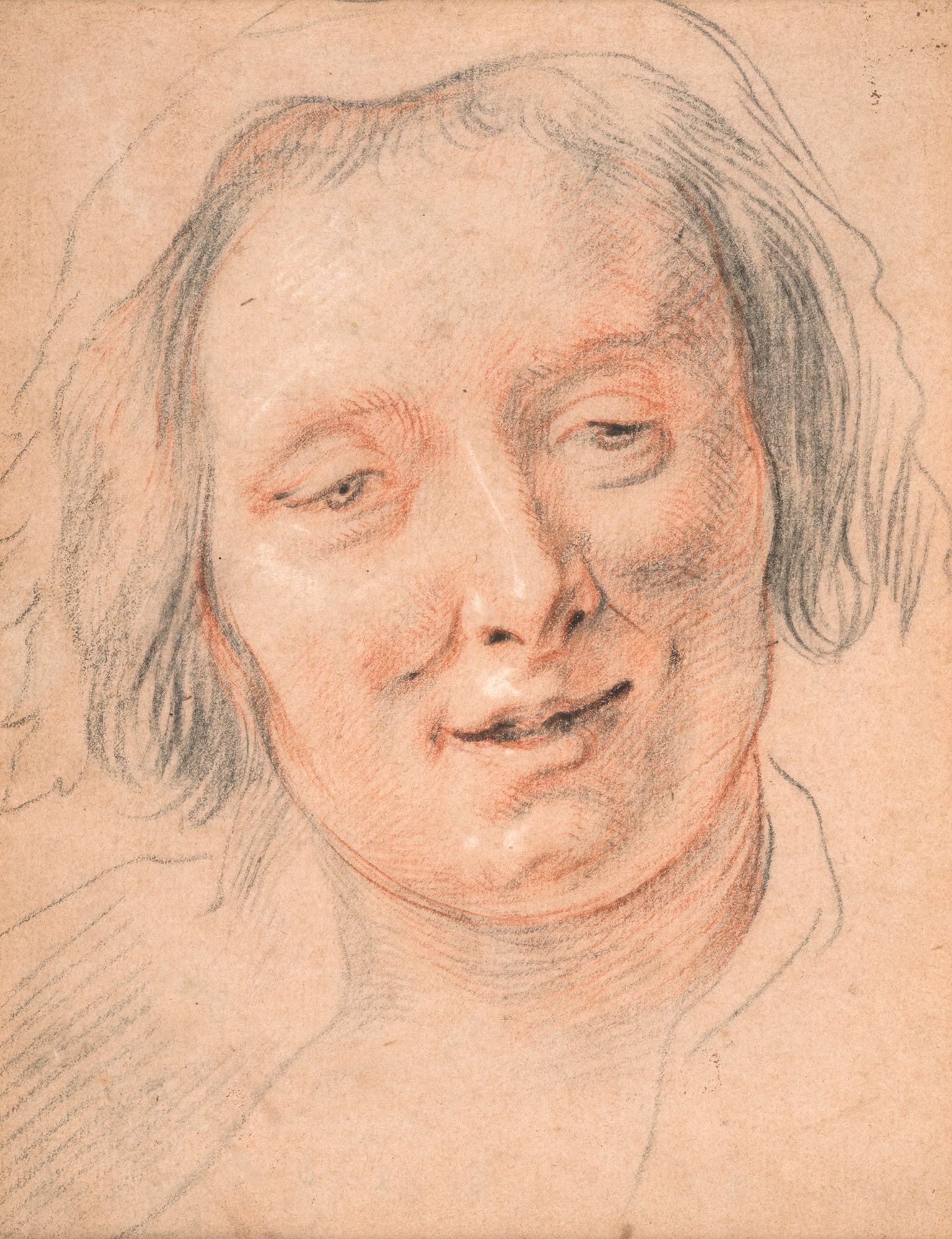 Tête de Jeune Femme
ca. 1645
185 x 140 mm
Technique
Fusain et sanguine rehaussé de blanc sur papier
Provenance
Collection William Bateson (1861-1926), Londres (Lugt 2604a)
Vente Bateson, Sotheby's, Londres, 23-24 avril 1929, no 217 (reproduit p. 67)
Collection Dr. C. R. Rudolf (né en 1884), Londres
Vente Rudolf, Sotheby's, Londres, 21 mai 1963, no 37 (reproduit)
Collection particulière, Suisse et Etats-Unis
Galerie Kornfeld, Berne, Graphik und Handzeichnungen Alter Meister, Auktion 195,
17 juin 1987, lot 137
Collection Jan Krugier, Monaco, JK 4333
Fondation Jan Krugier
Bibliographie
R.-A d'HULST, De Tekeningen van Jacob Jordaens, Bruxelles, 1956, pp. 417-418, cat. no 244;
R.-A d'HULST, Jordaens Drawings, Vol. I, Londres-New York, 1974, no A 232, repr. fig. 247;
DÜCKERS Alexander, Linie, Licht und Schatten, Meisterzeichnungen und Skulpturen der Sammlung Jan und Marie-Anne Krugier-Poniatowski, G & H Verlag, Berlin, 1999, Catalogue raisonné, p. 407 repr. n/b.
Expositions
Royal Academy of Arts, Londres, Drawings by Old Masters, 1953, no 284;
Royal Academy of Arts, Londres, Flemish Art 1300-1700, 1953-1954, no 510;
Peggy Guggenheim Collection, Solomon R. Guggenheim Foundation, Venise, The Timeless Eye. Master Drawings from the Jan and Marie-Anne Krugier-Poniatowski Collection, 03.09-12.12.1999, cat. 44, p. 102; reproduction couleur p. 103.
Demande d'information/de prêt
La Fondation Jan Krugier se consacre au rayonnement de la collection de dessins en prêtant régulièrement des œuvres pour des expositions. Les demandes de prêt devront comporter une présentation complète du projet.