FJK 073
Jordaens Jacob
(Flemish, Antwerp 1593–1678 Antwerp)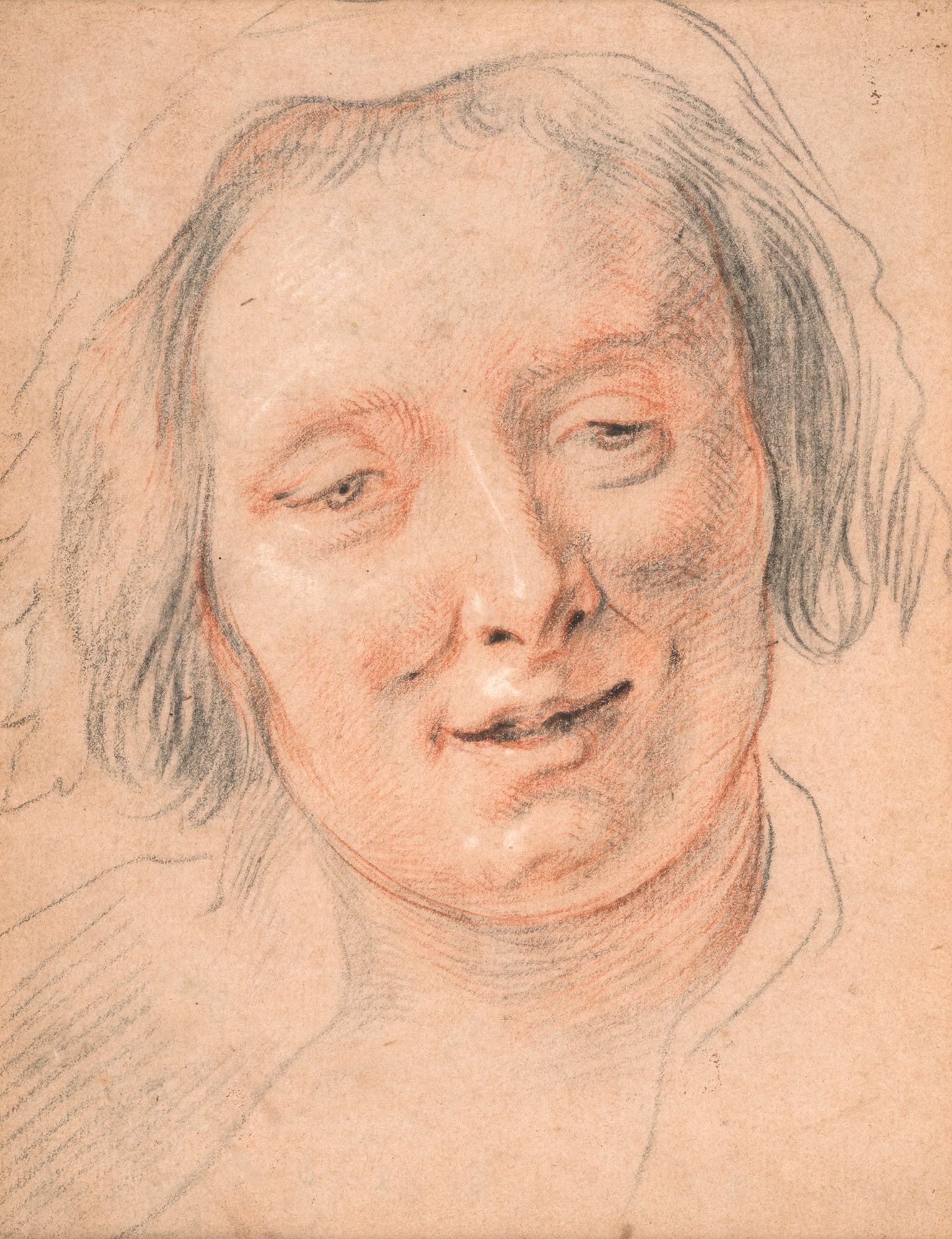 Head of a Young Woman
ca. 1645
7 9/32 × 5 33/64 in. (185 × 140 mm)
Medium
Charcoal and red chalk with white highlights on paper
Origin
William Bateson Collection (1861-1926), London (Lugt 2604a)
Sale Bateson, Sotheby's, London, April 23-24, 1929, no. 217 (ill. p. 67)
Dr. C. R. Rudolf Collection (born in 1884), London
Sale Rudolf, Sotheby's, London, May 21, 1963, no. 37 (ill.)
Private Collection, Switzerland and United States of America
Gallery Kornfeld, Bern, Graphik und Handzeichnungen Alter Meister, Sale 195, June 17, 1987, no. 137
Jan Krugier Collection, Monaco, JK 4333
Jan Krugier Foundation
Bibliography
R.-A d'HULST, De Tekeningen van Jacob Jordaens, Brussels, 1956, pp. 417-418, no. 244.
R.-A d'HULST, Jordaens Drawings, London-New York, 1974, vol. I, no. A 232, fig. 247.
DÜCKERS Alexander, Linie, Licht und Schatten, Meisterzeichnungen und Skulpturen der Sammlung Jan und Marie-Anne Krugier-Poniatowski, Berlin: G & H Verlag, 1999, Catalogue raisonné, p. 407, ill.
Exhibitions
London, Royal Academy of Arts, Drawings by Old Masters, 1953, no. 284.
London, Royal Academy of Arts, Flemish Art 1300-1700, 1953-1954, no. 510.
Venice, Peggy Guggenheim Collection, Solomon R. Guggenheim Foundation, The Timeless Eye. Master Drawings from the Jan and Marie-Anne Krugier-Poniatowski Collection, 1999, p. 102, no. 44, color ill. p. 103.
Request for information/loan
The Jan Krugier Foundation is devoted to increasing the impact of the collection of drawings through regular loans to major exhibitions. Loan applications should include a complete presentation of the project.